Services
Reviews
Google Reviews
From Our Customers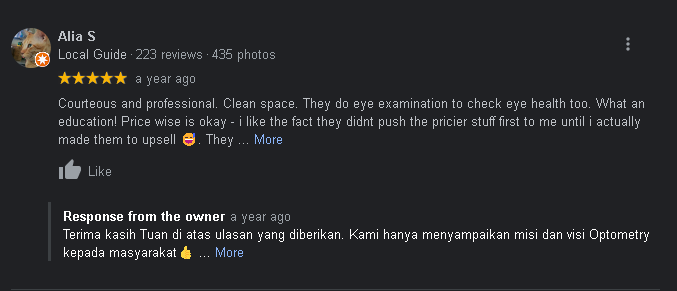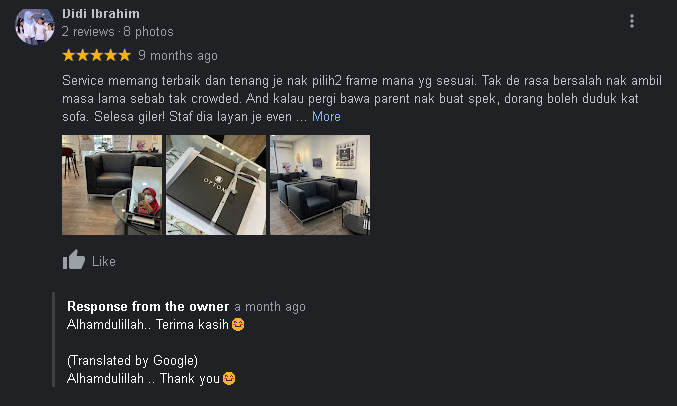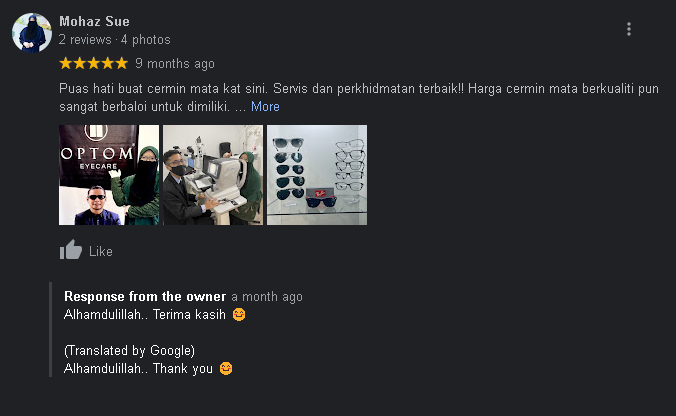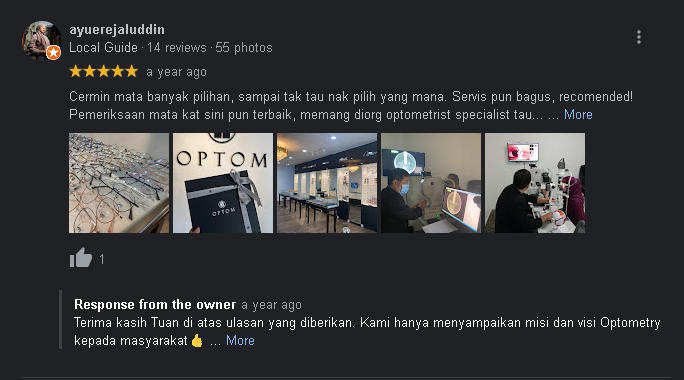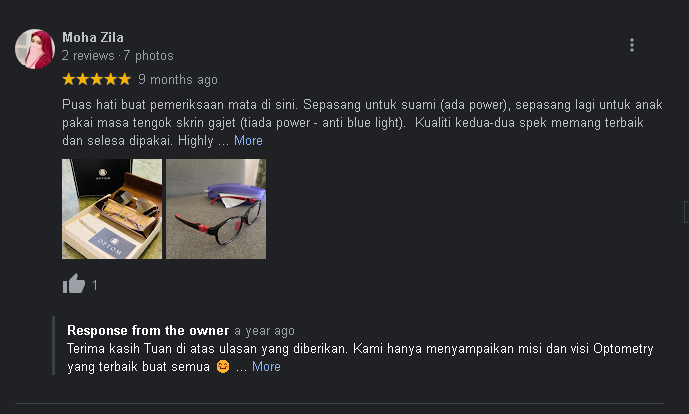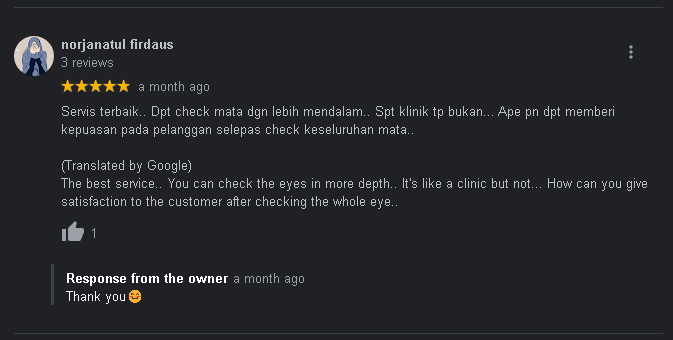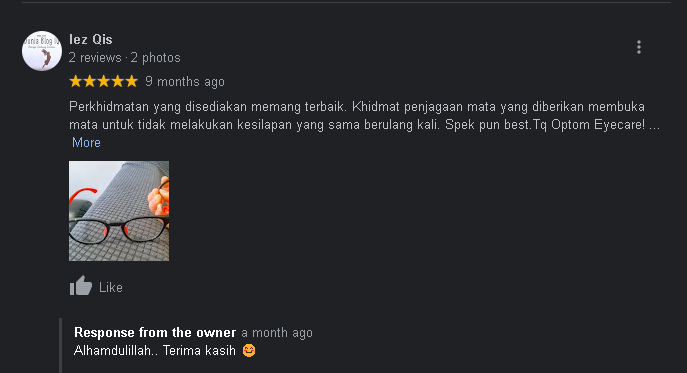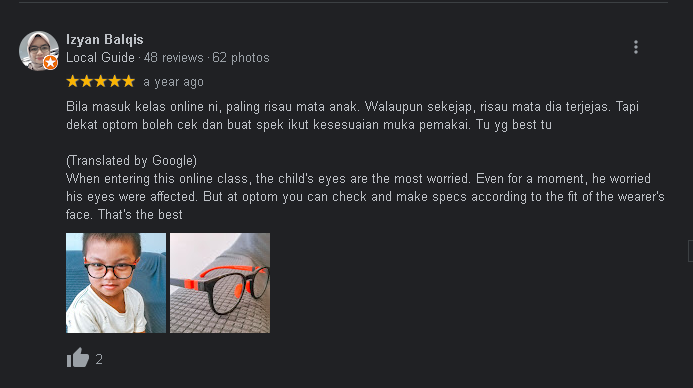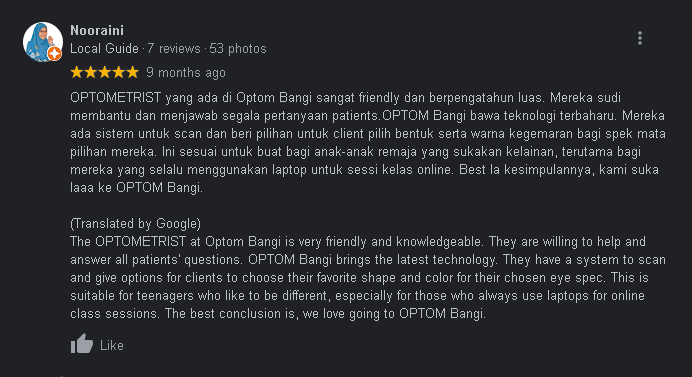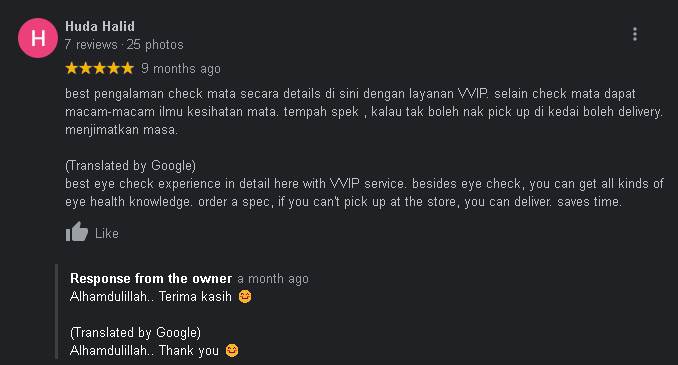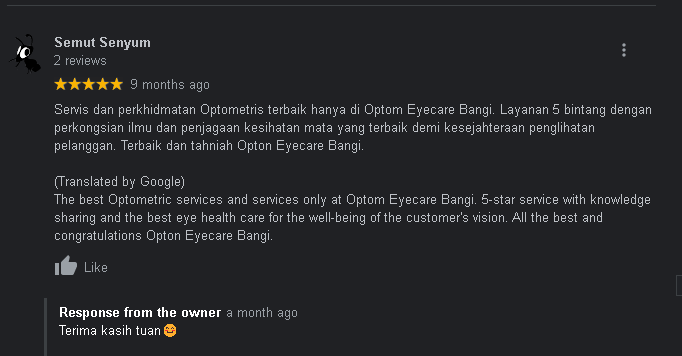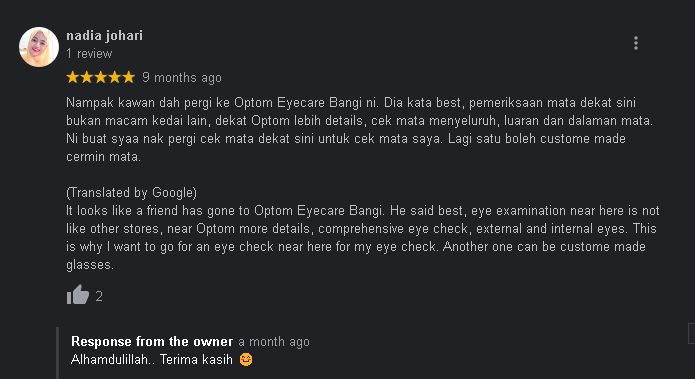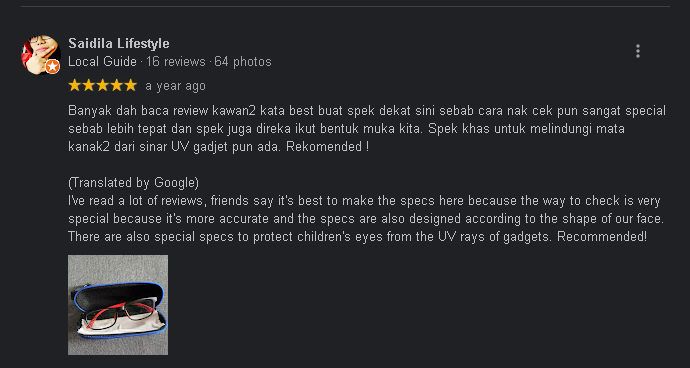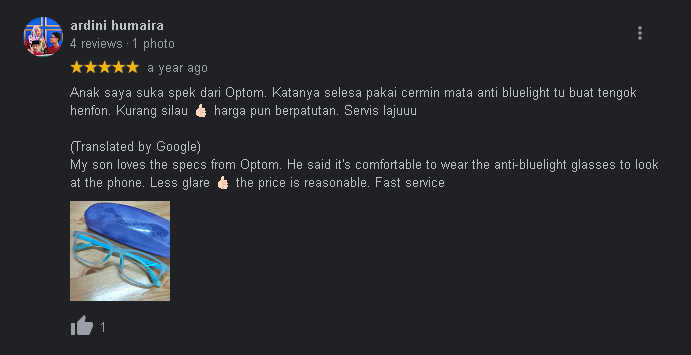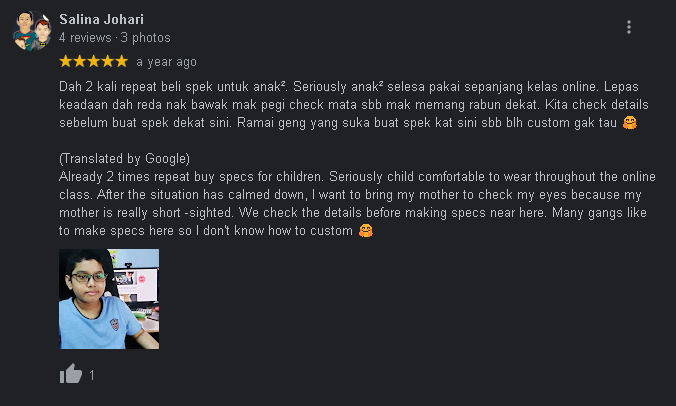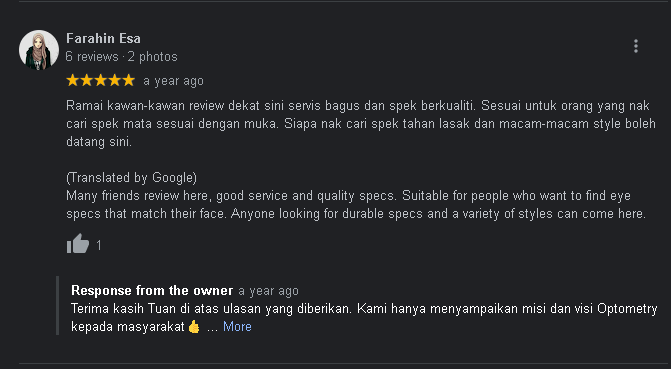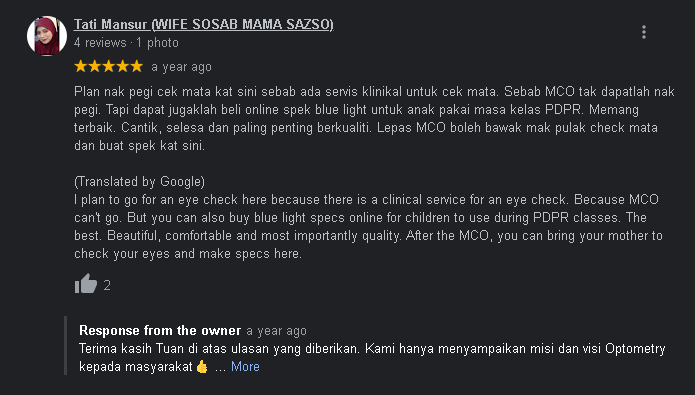 01.
What is the difference between Optom Eyecare and an eyeglass store?
Optom Eyecare is an Optometric Center. Consists of Optometric officers who carry out eye screenings & prescribe visual aids such as glasses, contact lenses or therapy.
Optometrist. An Optometrist is a professional eye care provider. Optometrist receive education primarily about eyes and are well-trained to perform eye examination during their 4 years of optometry degree course in the public or private institutes of higher learning.
+ The quality of vision is decreasing. It's often blurry when you want to read.
+ Difficulty focusing on distant or near objects.
+ Frequent headaches.
+ Difficulty reading road signs, blurred or overlapping writing.
d
04.
Why does the eye power doesn't change but my vision is disturbed?
The vision system consists of several components to help a person see perfectly. For example visual acuity, eye anatomy & physiology. If one is disturbed, the person's visual response will decrease.
05.
Can eye diseases be detected?
At Optom Eyecare eye problems can be detected immediately and can be managed by the next procedure.
06.
Why do glasses sometimes not help the problem at hand?
The eye is an organ that consists of several basic components. The vision system makes seeing aids such as glasses one of the methods of solving problems. So coming to the Optometry Center is the best way to get a comprehensive solution.
07.
Is it true that my son has this disease since 5-year-old?
Myopia is not a disease, it is a condition caused by changes in certain factors. But if myopia is not corrected, then it will cause visual stress and continue to increase.
08.
Cases that need an eye examination at Optom Eyecare?
> Astigmatism.
> Farsightedness.
> Short sighted.
> Squint.
> Lazy Eye.
> Dry Eyes.
> Tired Eyes.
> Persistent headache.